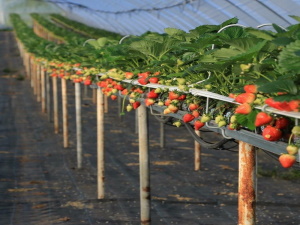 Take a look at how some of our farms have diversified and expanded their businesses:
Whatever your involvement in farming and agriculture, we would like to hear from you.
If you have disused buildings or vacant land and would like to put them to new use, we would like to hear from you.
If you are part of the Agricultural supply chain and need support, we would like to hear from you.
If you have ideas to diversify your business, such as growing different crops or selling into new markets, we want to hear from you.
Here are some of the things we can help you with if you are looking to diversify your farming or agricultural business.
How to start a new business
Marketing of new agricultural and non-agricultural products
Developing craft and handicraft activities on your premises
Creating new leisure, recreational and sport activities such as woodland walks, camping and glamping sites, wedding venues
What you need to know when opening farm shops and cafes such as planning and licensing
Developing premises for other business use such as business hubs or shared workshops
Funding and grants that are available to support your business
Creating business plans to attract finance
Please email economy@staffordbc.gov.uk with your contact details and one of our Rural Business Engagement Officers will be in touch.
Useful links
List your business on Our Beautiful Borough
Take advantage of funding available:
Check if you need planning permission