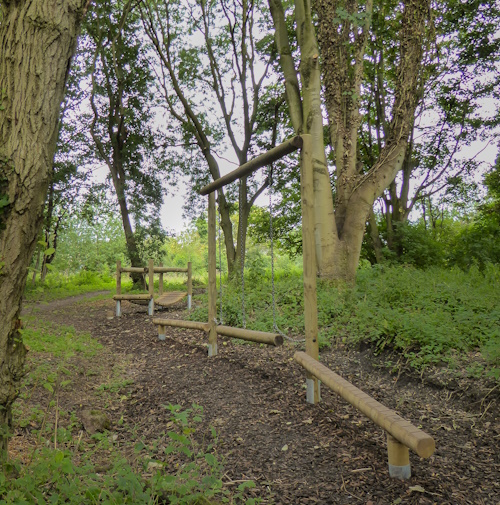 Westbridge Park latest updates
Works on the wheeled sports facility will commence on 29 August 2023

The car park adjacent to the Scout Hut will be closed to the public from 28 August 2023 for approximately 6 weeks

The car park adjacent to the Stafford and Stone Canoe Club will have reduced parking from 21 August 2023
We will keep you updated on the forthcoming closures to the car parks and we apologise for any inconvenience caused during these works.
---
Work on the £1.5m transformation of Westbridge Park is on target to be completed in November.
The new pathways are underway and already completed in the Riverside Meadow. Our contractors will be completing the paths on the main park area soon which will provide a much needed pedestrian link from the Eastern Car Park as well as a new circular path around the park.
The old play equipment has been removed from the site to make way for the sunken garden but do not fear a new woodland play area has been installed and is now open to provide an opportunity to play whilst the main play areas works are completed.
The new play area at the front of the park has been fenced off and works are progressing with equipment being installed.
There will also be new entrances created and enhancement to existing ones to encourage more people in to the park to make use of the fantastic development which includes facilities for toddlers and youngsters, a multi-use games area and wheeled sports provision.
There will be a natural play trail through the woodland area, picnic and seating spaces, toilets, enhanced pathways and landscaping - with key space for local events and football pitches
Further works will continue over summer on the Multi Use Games Area and Wheeled Sport Facility.
Take a look at the Masterplan imagery of the park (pdf 5.2mb)
Wheeled Sports
Bendcrete will be delivering the wheeled sports facility. Feedback from skaters has helped shape the final designs. Take a look at those designs (pdf 1mb).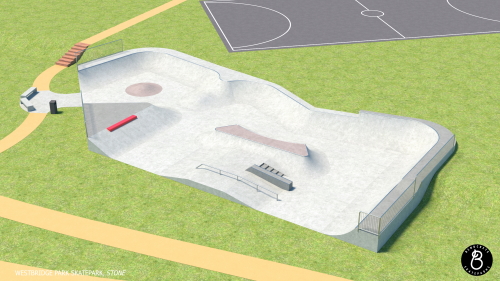 Thank you for all your feedback in previous consultations.
---
Background Papers:
Future updates will be made available on this webpage and through the media.
For more information please contact smcdonald@staffordbc.gov.uk.
---
Stone Leisure Centre
The multi-million pound Leisure Centre opened in April 2019 and includes a six lane 25-metre swimming pool, gym and fitness studios under one roof. The leisure centre is run by Freedom leisure on our behalf.